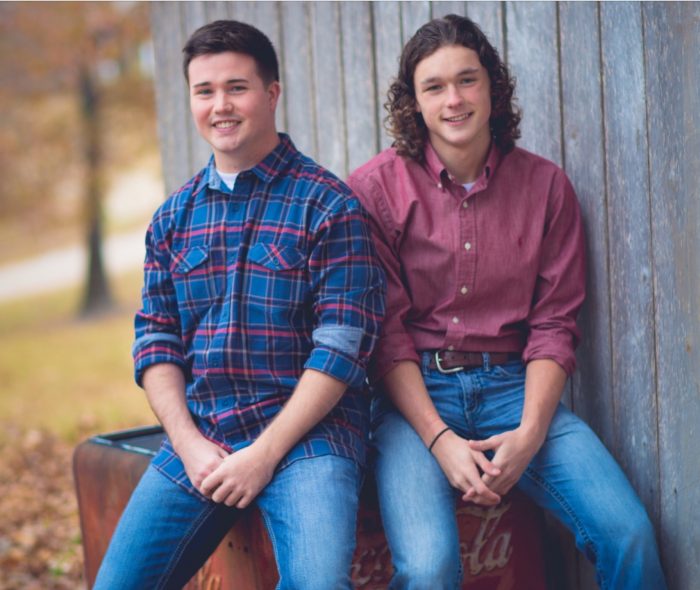 Since 2003, T&C Ice Company, LLC has been in the business of wholesale ice delivery in Mathiston, Starkville, Choctaw County, and Webster County, MS. Though we're more than a decade old at this point, our beginnings remain humble and our mission remains simple: to provide our customers with friendly service and quality products.
Our Beginnings
Family-owned and –operated, our wholesale ice company in Mississippi is named after our sons, Tripp and Cason. We wanted our business to be a name that our customers would trust. From our name to our founding roots, everything comes back to family.
In 2003, after a miscommunication between husband and wife over a simple kitchen ice machine, we acquired our first industrial-sized ice production unit! With a production capacity of 500lb per day, we started creating pure ice to sell to local-area customers. Soon after, we started to grow quickly! Today, we serve the entire state, producing thousands of pounds per day to deliver to customers of all types.
Organizations we Support
More than just being a trusted provider of ice, we want to be a force for good in the world. That's why we support causes like Autism Awareness and we Support Our Troops. We want to give to those who need it, and take immense pride in doing right by charitable organizations and efforts. We believe success is a reflection of how you conduct yourself, which is why we strive to always do good in the world.
Delivering Excellence
When you choose T&C Ice Company, LLC, we want you to know you're making a choice for excellence, through and through. From best-in-class customer service, to high-quality products, to social responsibility—we strive to be a company you can trust. We relish the opportunity to show you firsthand. Contact us at 662-552-5050 the next time you need bulk ice delivery, and we promise you'll get nothing short of complete satisfaction.