Ice Delivery Service in Mathiston, MS
Family-owned and -operated, T&C Ice Company, LLC is Mississippi's premier bulk ice distributor! We fill orders for commercial clients and in emergency situations, with a fleet of delivery trucks to ensure our clients get ice in a timely, affordable manner. If you need ice, backed by best-in-class customer service, call our team of ice suppliers. We're the coolest guys around!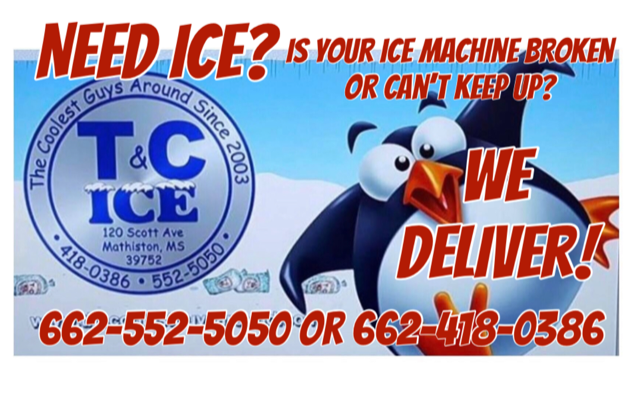 Commercial Bulk Ice
If your business or commercial organization utilizes bulk ice, it's important to trust an ice supplier that can deliver what you need, when you need it—no matter where and when. At T&C Ice Company, LLC, we're the only ones you need to call for ice delivery service in Mississippi! We serve numerous businesses throughout the state, delivering bulk ice with a smile and a handshake, to help you keep your operations running smoothly. From restaurants to grocery stores, railroads to construction sites, rely on our team to supply you with quality bulk ice.
Not only are we primed to be your regular, go-to ice supplier in Mississippi, we're also here for special events and emergencies. Give us a call when you run out of ice and we'll get a hotshot delivery out to you quickly. Or, if you're hosting a wedding or corporate event, let us supply you with the excess ice you need to ensure you don't run out. All of our ice is made in-house, without additives—meaning no mineral taste or hardness. Just good, clean, pure ice, delivered right to you when you need it most. Contact us today to learn more about pricing and logistics, and how our ice suppliers are ready to assist you.
Our business is trusted by a diverse range of commercial customers and we're known for supplying ice during natural disasters, power outages and boil water notices.
We're proud to be a family-owned and –operated ice delivery company, serving all of Mississippi's ice delivery needs.
We were voted Business of the Month in Mathiston, MS in September 2017, as a testament to our longstanding reputation for excellence.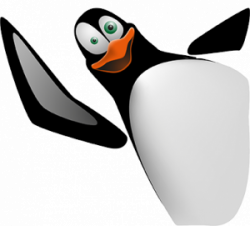 Need Ice Delivered?
When you need ice delivered with a smile, trust the crew at T&C Ice Company, LLC. Just let us know how much and where to deliver, and we'll make sure you're set! Contact us today.
We are proud to be your ice supplier and delivery to the following areas:
Mathiston, MS
Starkville, MS
Columbus, MS
Brooksville, MS
West Point, MS
Houston, MS
Bruce, MS
Vardaman, MS
Pickens, MS
Oxford, MS
Pontotoc, MS
Calhoun City, MS
Charlston, MS
Oakland, MS
Greenville, MS
Greenwood, MS
Winona, MS
Grenada, MS
Vaiden, MS
Durant, MS
Tupelo, MS
Aberdeen, MS
Kosciusko, MS
Louisville, MS
Eupora, MS
Coffeville, MS
Oktibbeha County, MS
Lowndes County, MS
Webster County, MS
Leflore County, MS
Choctaw County, MS
Canton, MS


Member of the Southern Ice Exchange
We actively support Autism Awareness and Support Our Troops.